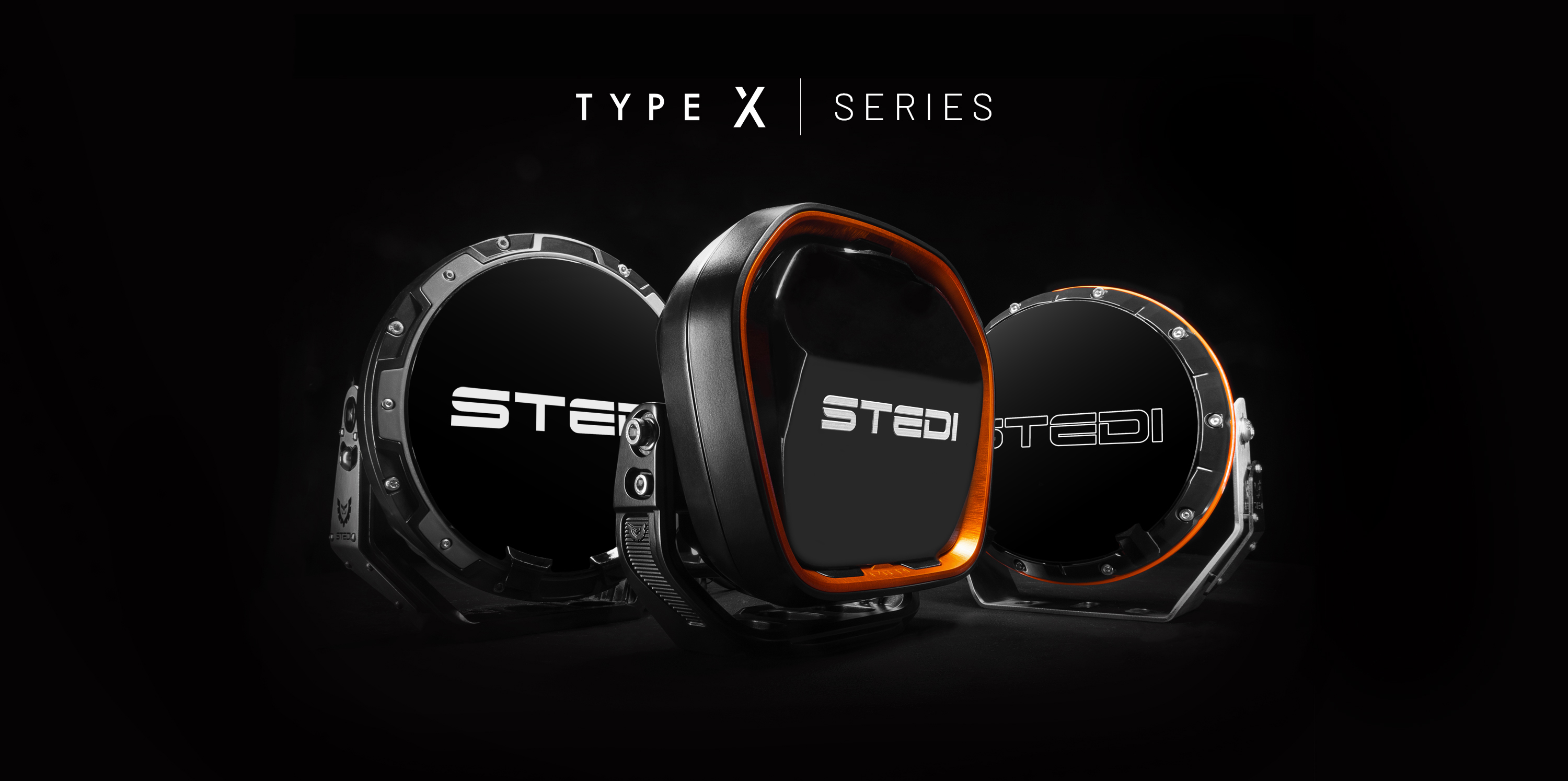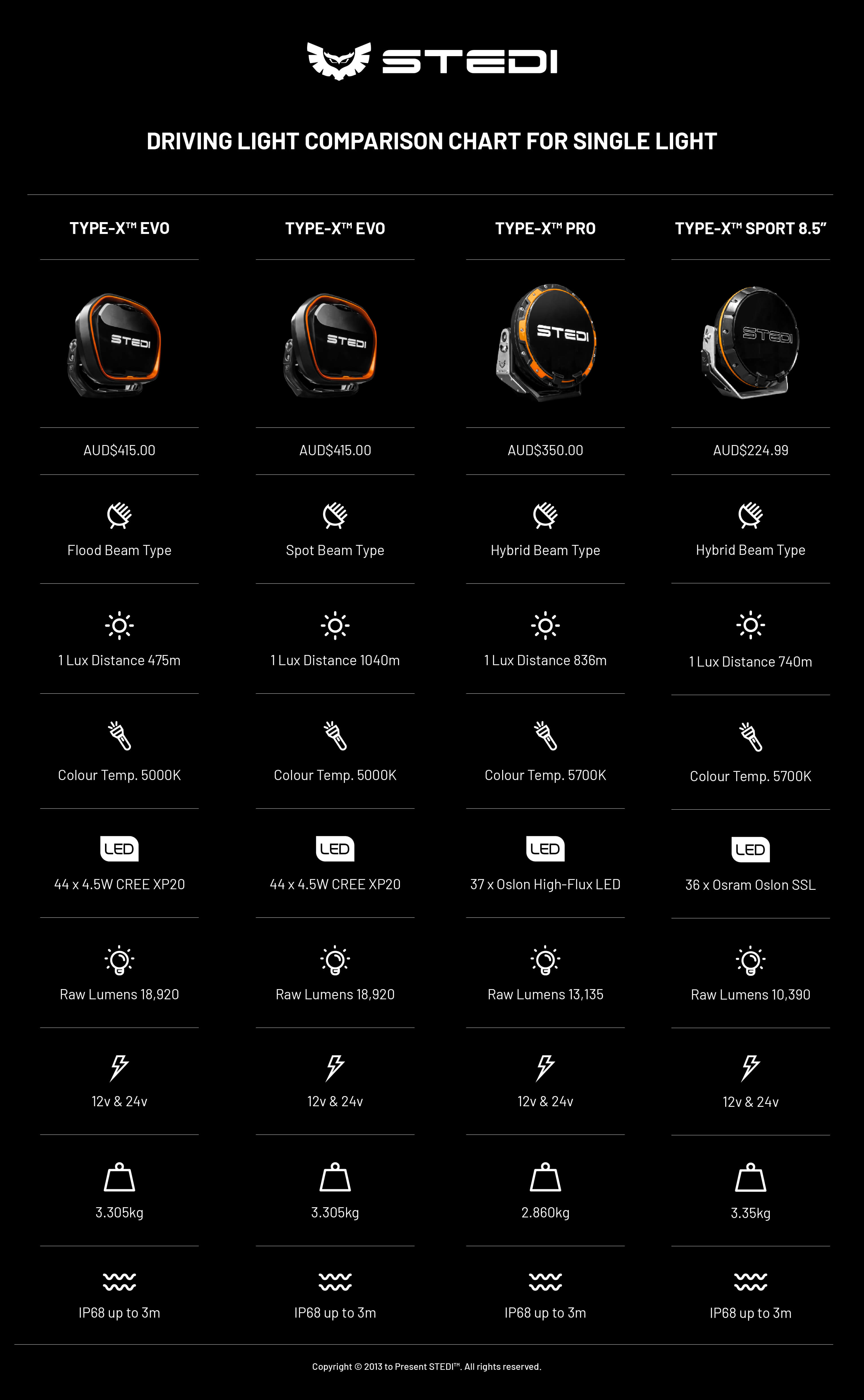 PROVEN EVOLUTION.
THE TYPE-X RANGE
A WORLD OF ACCESORIES
TO MAKE YOU SMILE
PLUG, PLAY & MORE
EFORTLESS INSTALLS
YOUR QUESTIONS ANSWERED
FAQ & MORE
Is the Type-X™ EVO brighter than the Type-X™ PRO?
Yes, The Type-X™ EVO is approximately 30% brighter than the Type-X™ PRO. Utilising a more efficient technology from CREE's XP range of LEDs, depending on the chosen combination, Type-X™ EVO offers up to a staggering 1470m of light throw down the road, and up to a 140m of light spread laterally into the critical zones.
Do I need a spot or a flood?
This really depends on the type of driving you will be doing. If your style is long range straight open roads, a pair of Type-X™ EVO spots may be the most suited, throwing light beam down the road nearly as far as the eye can see. Although a pair of spot beams will allow 1470m of light throw, not everyone wants to tunnel down the lines of the great open road. The Type-X™ EVO flood beam offers a tremendously wide angle flat lateral beam, positioned perfectly across the horizon. The key to its design is in the peak intensity ranged in the critical zone. Opting for a combination of both spot and flood will be a safe and suitable option for many.
Can I use a pre-existing wiring loom for my Type-X™ EVO?
Yes, as long as the wiring loom has a dual output.
Do I need a piggy-back adapter?
Our smart wiring harness comes with H4 and HB3 globe adapters. These will fit a wide variety of vehicles, however some modern vehicles will require a vehicle specific adapter. The easiest way to find out the best adapter for your vehicle is by using the vehicle selector on our website via the following link.
Does the Type-X™ EVO and Type-X™ PRO fit specific bull bars?
Our Type-X™ EVO and Type-X™ PRO will fit most major brands of bull bars. Please refer to the relevant dimensions guide on our website for more information.