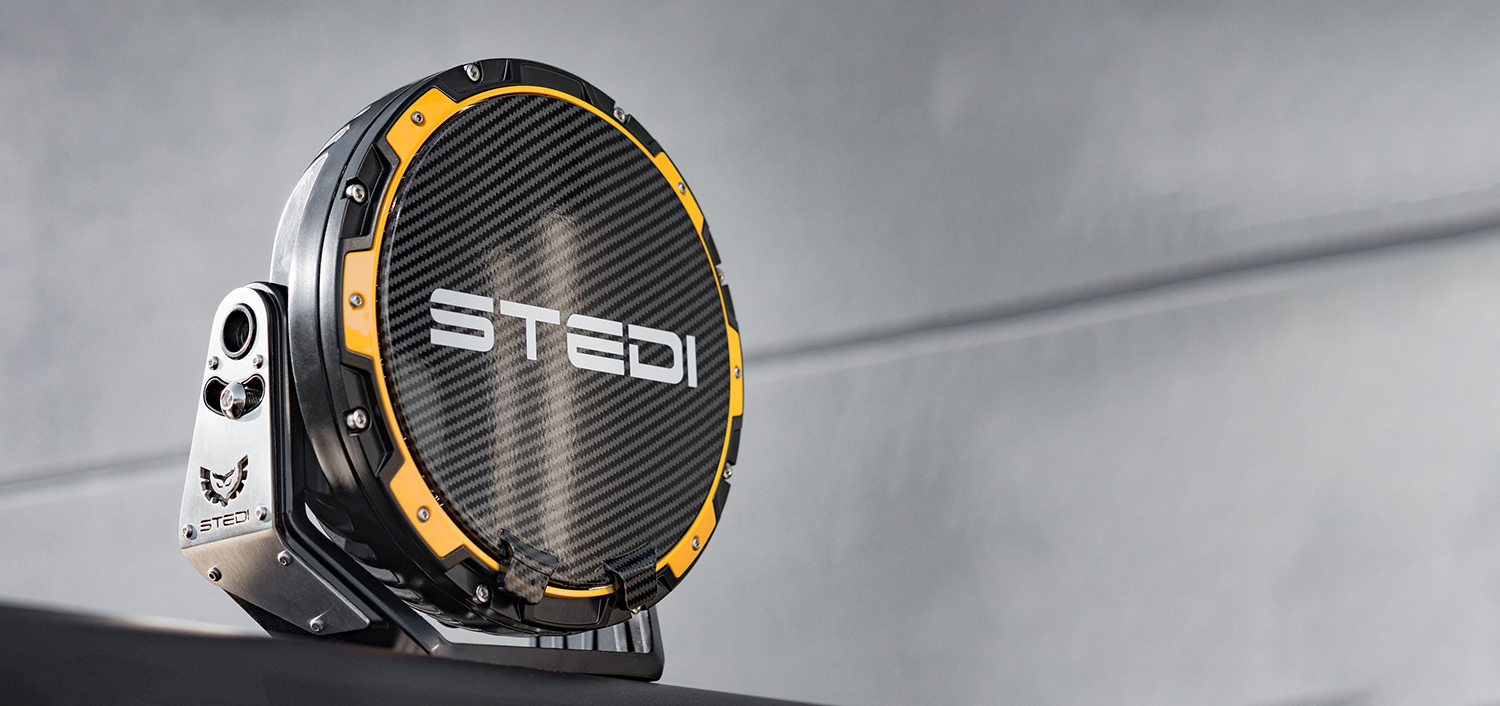 ---
"We are passionate about designing and manufacturing the best LED lighting products in the game, with pricing that makes them available to everyone. - Eddie (Founder)
---
THE VERY HUMBLE BEGINNINGS.
STEDI was founded in 2013 out of the small 290m2 warehouse in Melbourne, Australia, by founders Eddie & Sandra Yilmaz. Back then, the world of the LED driving light was largely novel. The first-ever round variant of LED driving light had only just hit the market in 2013. Like us, even the manufacturers around at that time were new to LED. We're talking about a period when LED bars could barely throw out to 50m, and the lenses were made from glass.

On the one hand, it was a great time to enter the market because it wasn't overly crowded - even the well-known brands had no LED offering. On the other hand, there was a severe lack of manufacturing and design know-how, and the subsequent product quality was way off the mark. Everything that could go wrong went wrong. LED failures, water ingress, housing turning bronze from UV – which all happened more often than it didn't. We moved from manufacturer to manufacturer, hoping to find one that had stable quality. After wasting a lot of time and money, we assumed that all manufacturers were just as bad as the other, and the only way forward was to work closely with one to co-develop. While we were busy losing money and grappling with the quality issues, the market was getting more & more crowded by the second. We were barely making $10 on a 22" light bar.

This was an interesting point in time, as we watched many competitors exit the market. The ones who stayed were looking at ways to cut corners to reduce manufacturing costs. We pivoted in the opposite direction and started looking at ways to improve quality and performance – and that's when our story really starts.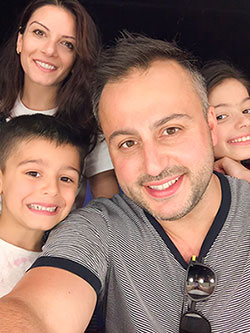 "THE EARLY DAYS WERE TOUGH..." - Eddie
"The early days were tough! Looking back, I still can't comprehend how we pulled it off. We had two kids in tow (our 3-year-old daughter & 3-month-old son), heavily mortgaged, no employees - except for our dads dropping in from time to time to give us a hand (to who we are forever grateful)." Both kids were by our side along the way. For some strange reason, we didn't take them to childcare. (bless you, Jolly Jumper). We were officially working 6-days per week, and unofficially we were working 8 days a week. Unloading containers, packing orders, providing customer service, sales, photography, managing web content and marketing & most importantly, toilet training the young bloke" - Eddie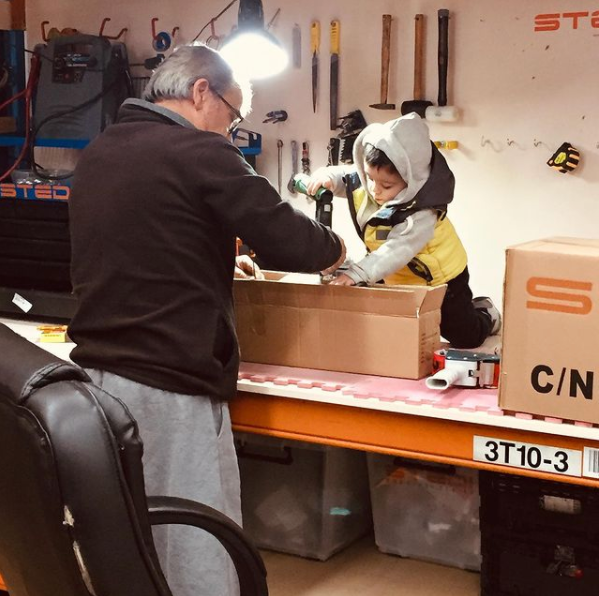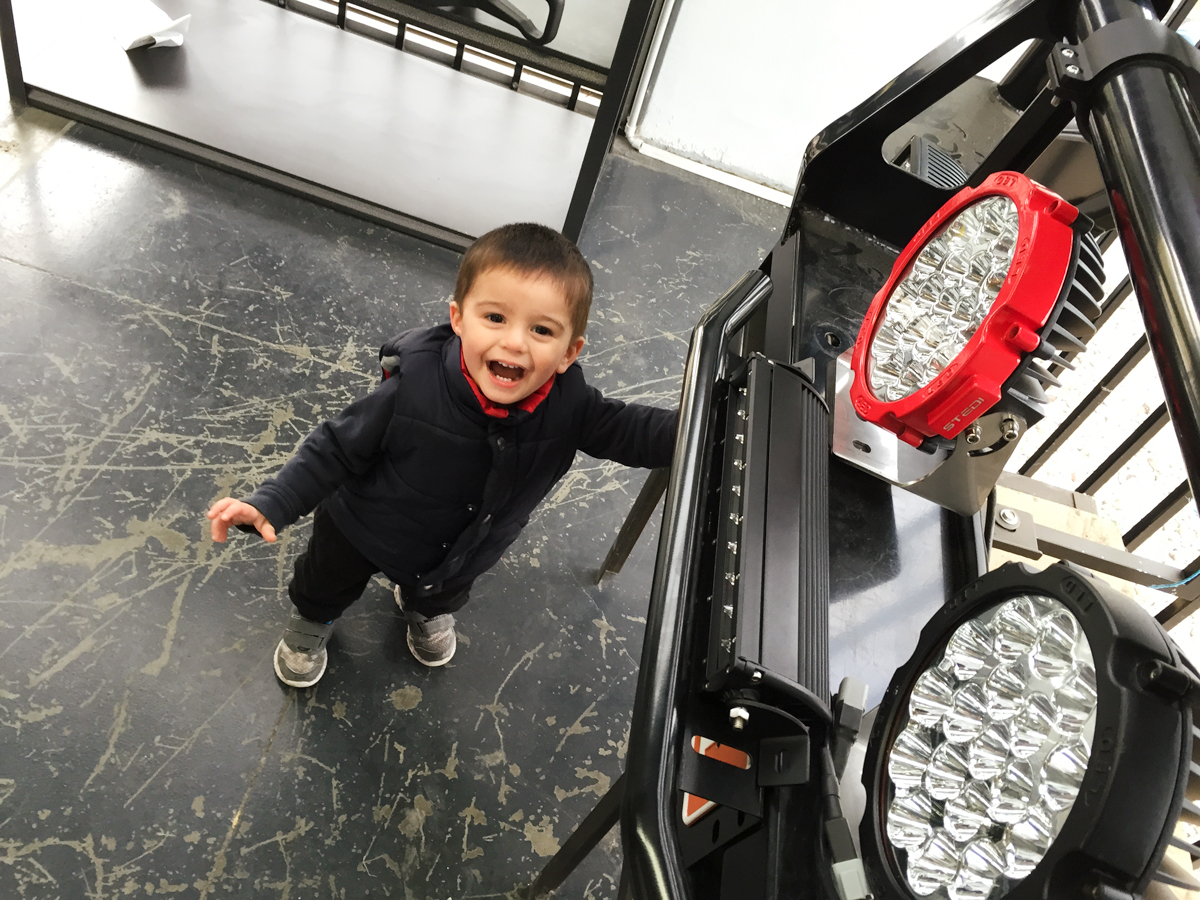 "...EVERYTHING WENT WRONG..." - Sandra
"From the very beginning, we were determined to become a leader in high performance LED automotive auxiliary lighting. In the early days, everything went wrong product-wise, but we always had the willingness to do the right thing for our customers and made sure that they were never at any disadvantage. These were not only important experiences but ultimately became the driver of our success" - Sandra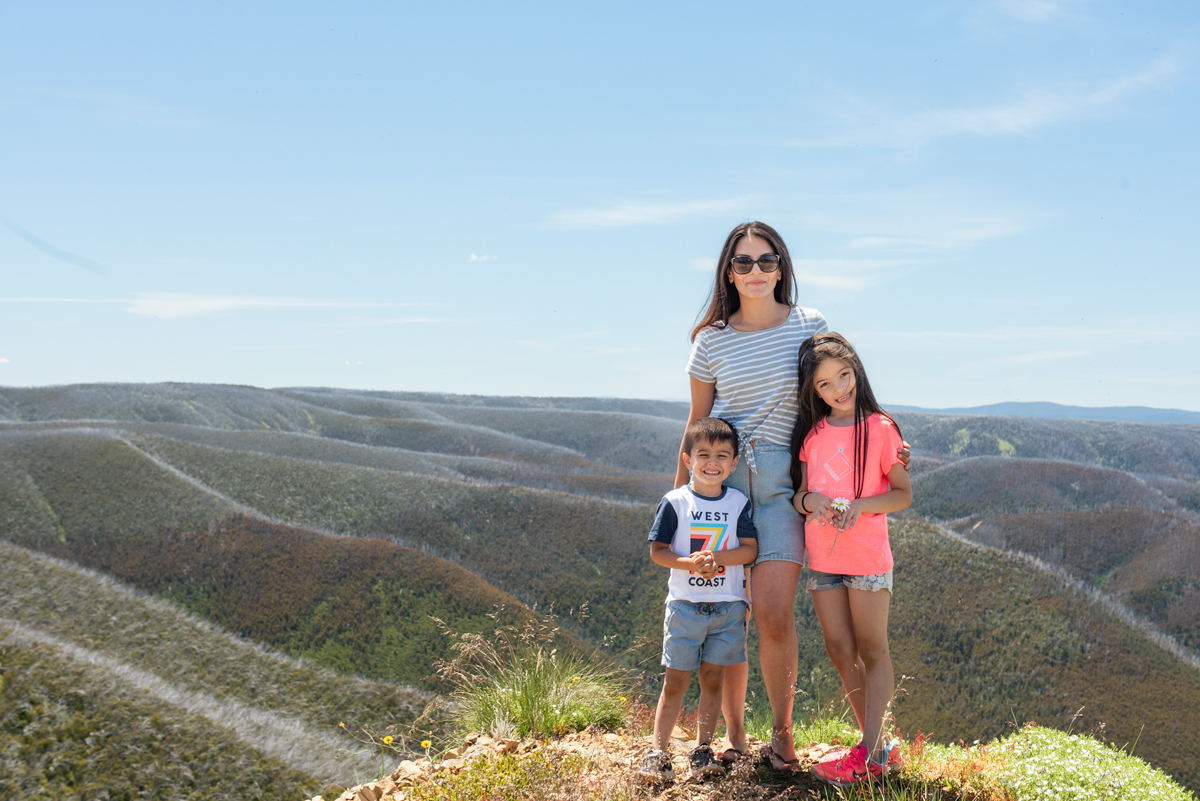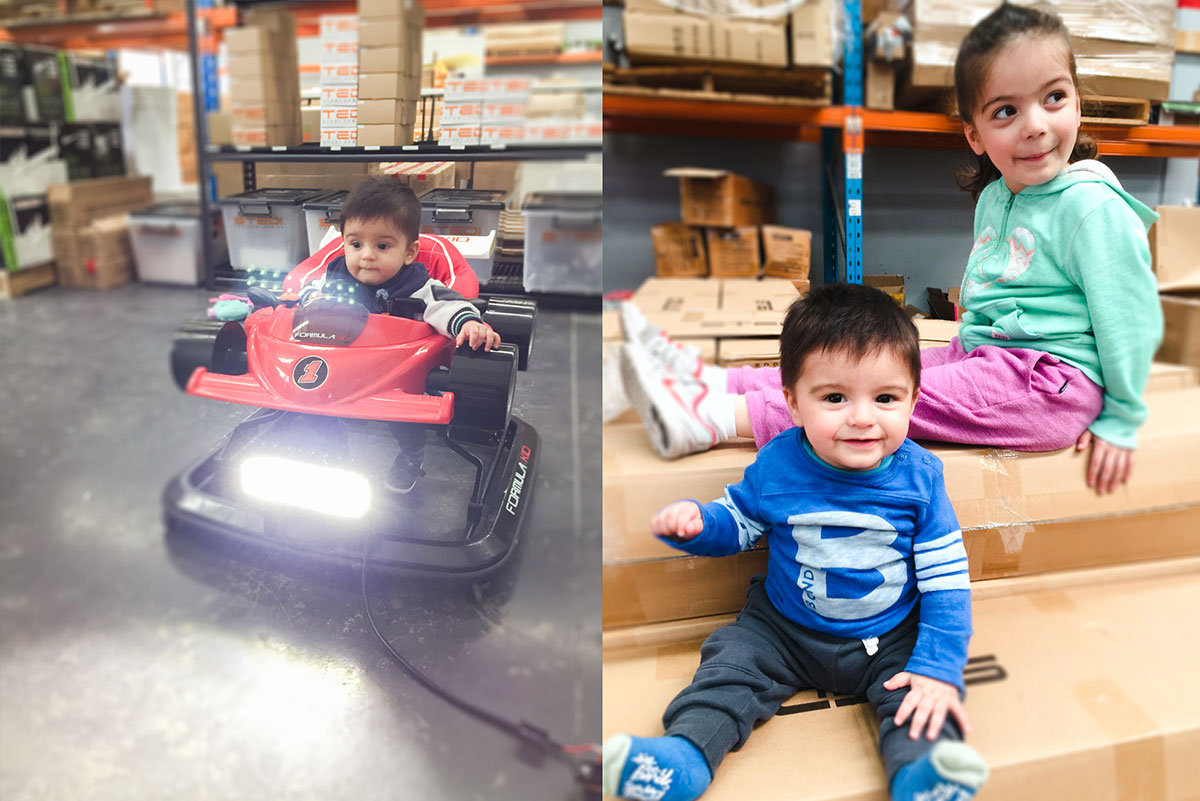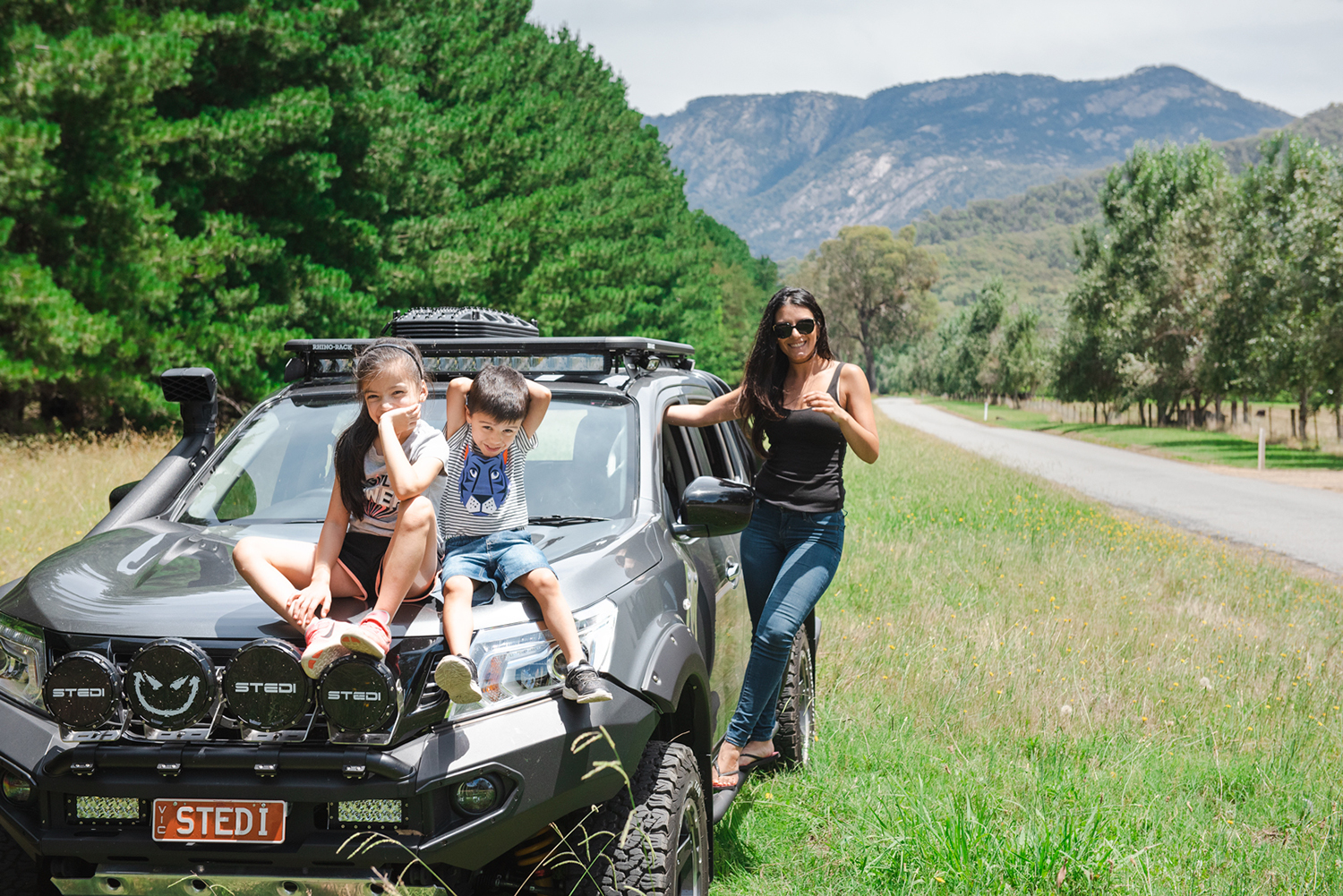 ---
" Today, we know what works and what doesn't because we've been there." - Eddie
---
THEN IN 2017, WE PUT IT ALL ON THE LINE - AGAIN.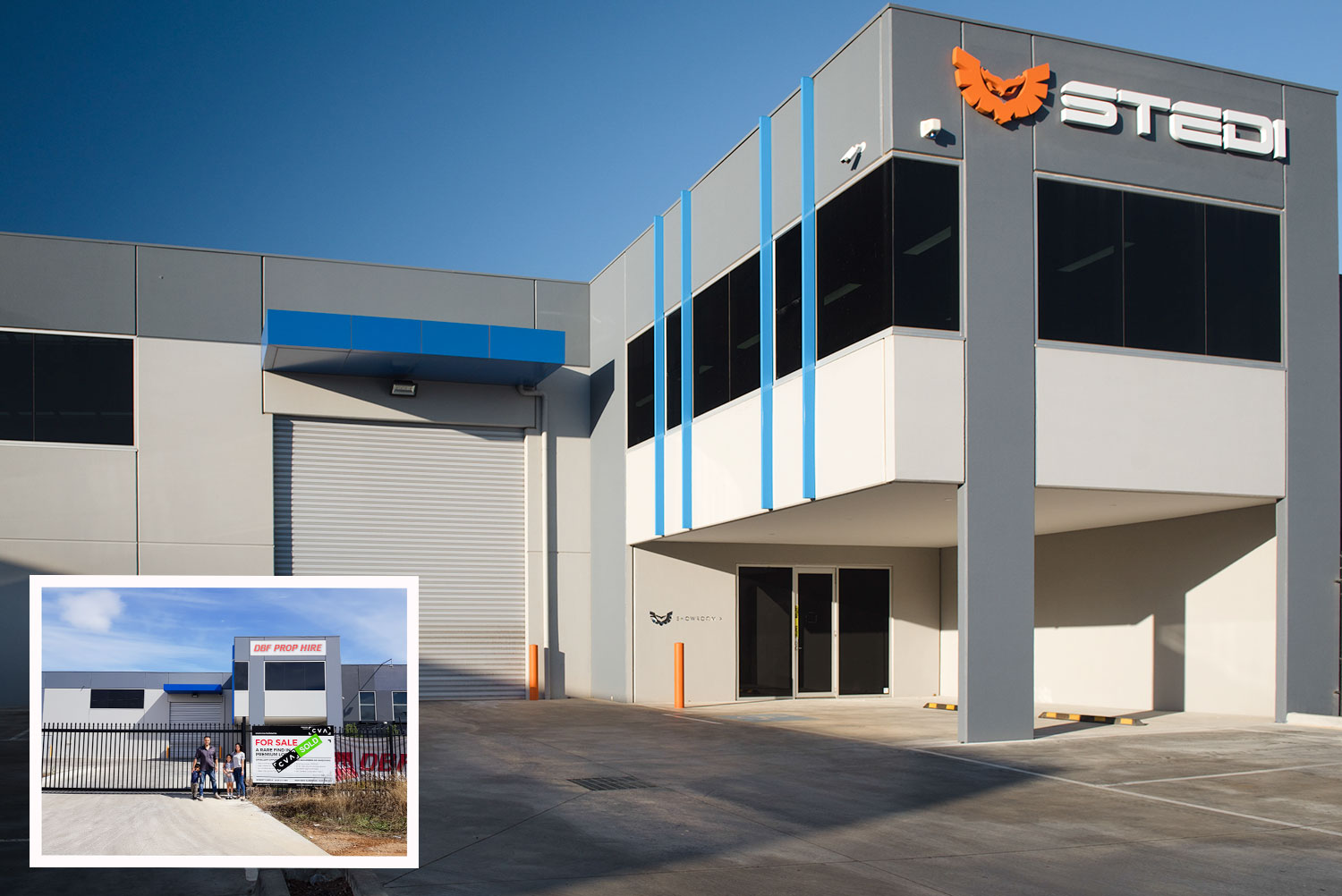 Then in 2017, we put everything on the line again and purchased what would be the new STEDI Headquarters. We vividly remember saying that the new 1,000m2 facility would take us a decade to grow into. Fast-forward to 2021, and we're getting ready to move into a new 4,000m2 site in May 2022.
HERE WE GO AGAIN - MAY 2022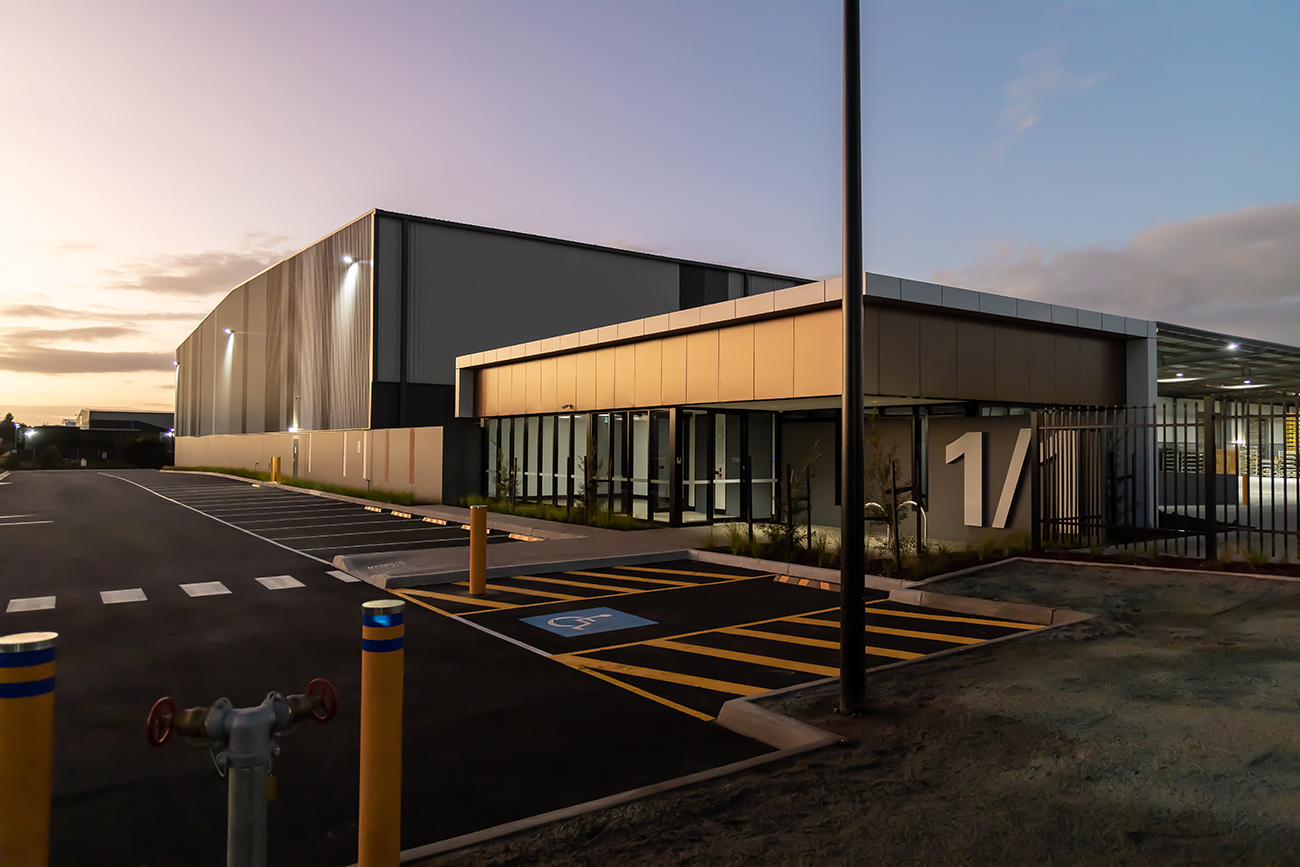 In May 2022, we made yet again our biggest logistical and operations upgrade to date. Upgrading to a new 4,000m2 purpose-built facility at 1/1 Magnesium Place Truganina, Victoria.
The new STEDI HQ will provide the additional warehouse and logistics platform required to support and drive future growth.
With significant investment in deeper and wider inventory, enhanced customer-service and logistics capacity, STEDI is well and truly placed to expand our horizons across both Asia-Pacific and beyond.
---
IT STARTED WITH OUR WILLINGNESS TO BE THE BEST.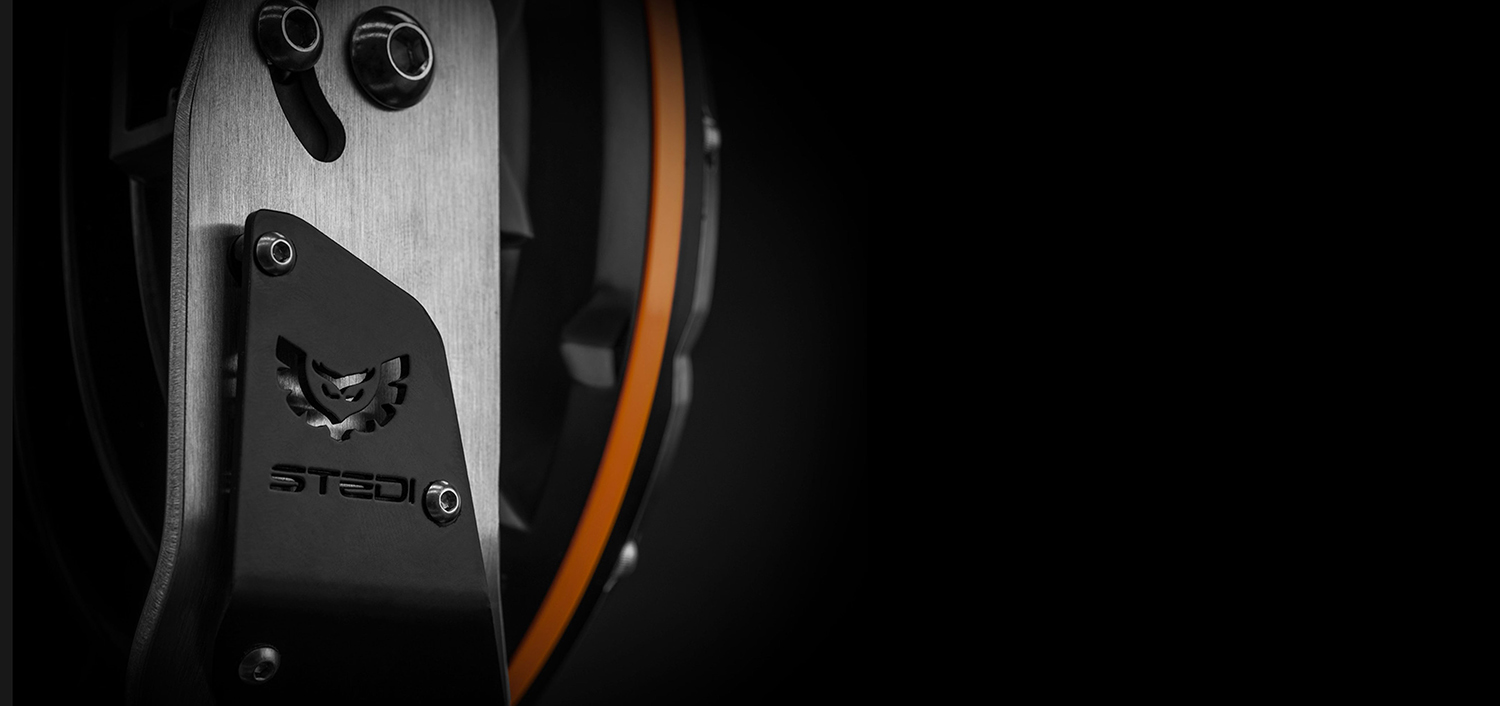 Today, the name STEDI stands for cutting-edge design and market-leading performance. It's our unwavering commitment to bleeding-edge performance and robustness that has made us the globally distributed, coveted brand born right here in Australia. Other companies call it the little things; for us, it is literally everything. We obsess over even the most trivial details and design elements to achieve a visually stunning high-performing luminaire. When you enter the world of STEDI you're buying into a product that is mechanically and optically engineered with our know-how and our tooling, with our reputation and warranty standing right behind it. Our lights won't fade, turn yellow, and fall off at the first sign of corrugations. Our photometric data is lab tested, not photoshopped – We stand by it.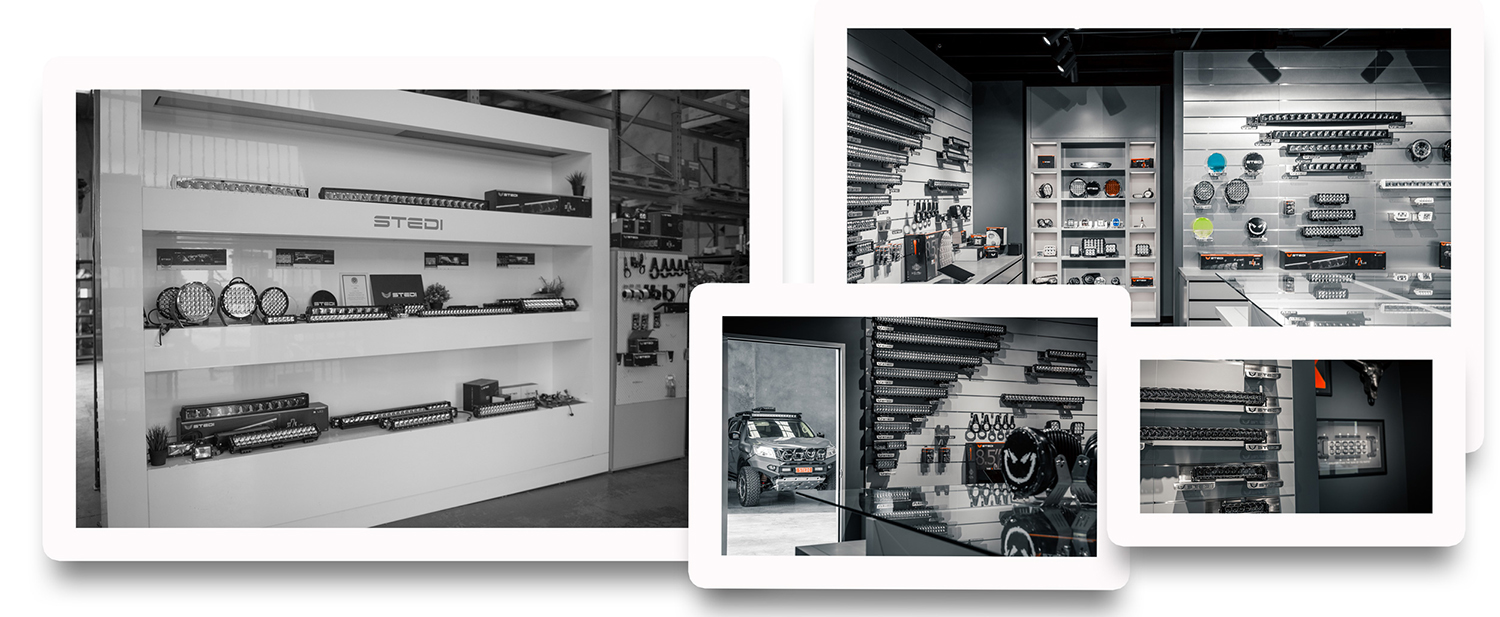 SOME THINGS HAVE CHANGED, SOME THINGS NEVER WILL.
Today we have a passionate and incredibly talented team of 24.

We ship on average 14,000 parcels per month directly to our customers.

We work with 150 dealers and 270 resellers across Australia

Our brand is International distributed in the following countries and regions; United Kingdom, Scandinavia, G.C.C, Panama, Kenya, New Zealand, Thailand, Malaysia, Germany, Philippines, Cambodia, South Africa, Vietnam, Costa Rica, Mongolia & Indonesia
Despite our humbling growth over the years, collectively our mission is and always will be to bring to market the very best products and to always go above and beyond the call of duty for our customers.
---
AT YOUR OEM OR ODM SERVICE.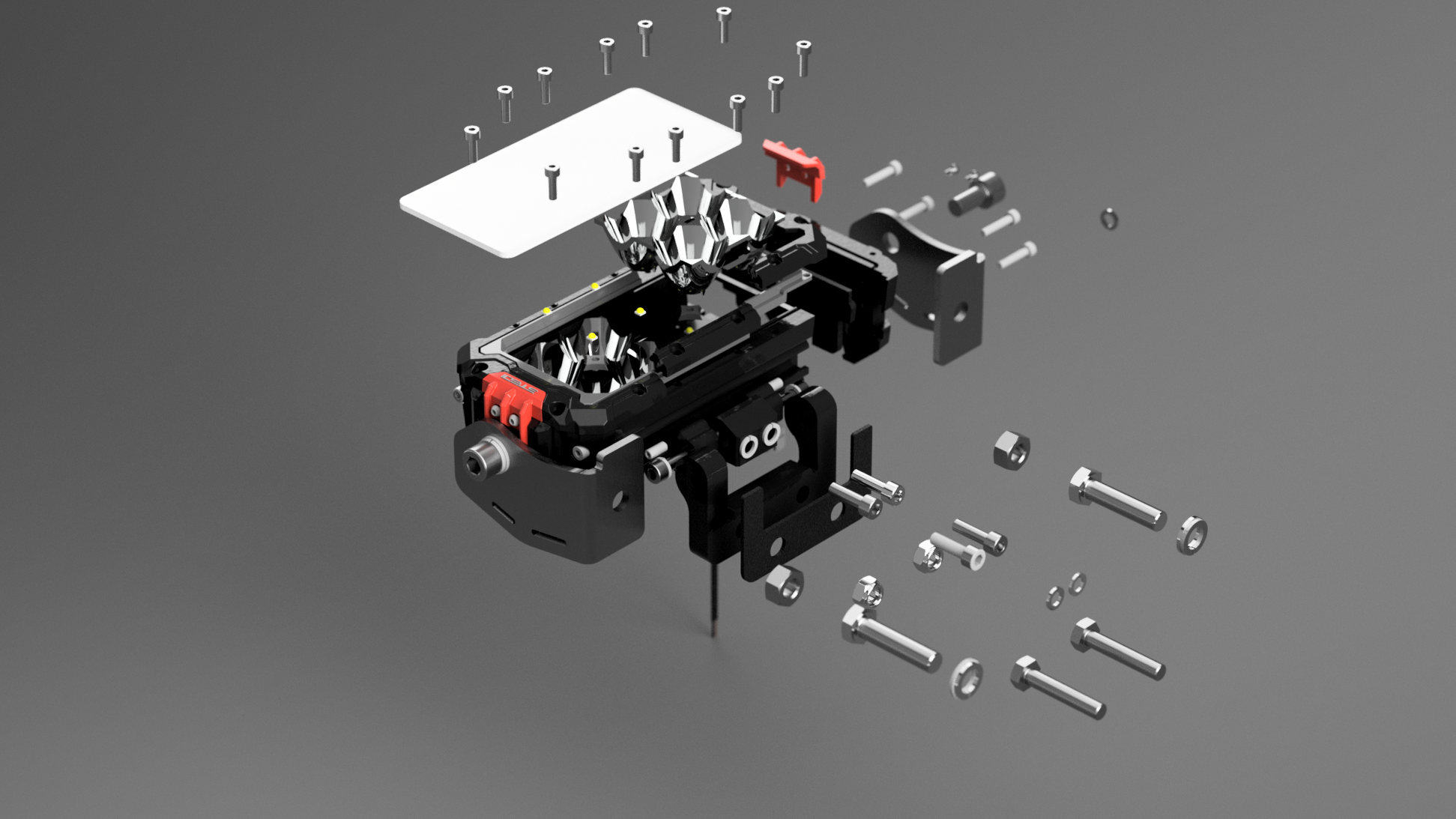 Whether it be the locomotive, mining or automotive industry we invite you to leverage our design and production strength. Our capability includes Printed Circuit Boards, Die Cast Parts, Extrusions, Injection Moulding, Sheet Metal, Rapid Prototyping. Our core competencies are Optical and Electrical Engineering with a team that has a long track record in some of the world's most revered lighting manufacturers. Whether your product concept has been sketched on a napkin or is ready for prototyping, we have the design and production capability to bring your projects to life.
Noteworthy clients;
ANSTO Australian Government - Custom luminaires designed for Australia's only nuclear reactor research plant. The custom luminaires were designed with strict metallurgy to ensure no contamination occurs within the cooling bath, where the lighting fixtures would remain permanently immersed at 5.0m.
Special Operation (NSW) Australian Government - Commission to produce an easily deployable, vehicle-mounted Infra-red 850nm luminaire to use with night-vision systems.
Victorian Police - Approved vendor for Vic Police fleet auxiliary lighting requirements.
Mining - We work with Thiess™, Glencore™, Sojitz™ - Get in touch with our team to discover how we implemented a higher-performing and more robust lighting rollout while saving our client in excess of $200,000.00AUD on just one site alone.
Ford Australia - Injection moulded switch fascia designed for Ford Ranger, Everest & Raptor. Offered as a genuine accessory through Ford's dealer network.
100% of our LED driving lights, work lights and associated accessories are shipped FREE to all Australian states, including NSW, Queensland, Western Australia, Northern Territory, ACT and South Australia.
ETAIL INVESTMENTS PTY LTD (ABN: 71 163 418 826) trading as STEDI is conveniently located at Phone 03 8360 9261 Monday to Friday 9:00 am to 4:00 pm 1/1 Magnesium Place, Truganina, Melbourne, Victoria Australia 3029